Large Gratitude Board w/juice gutter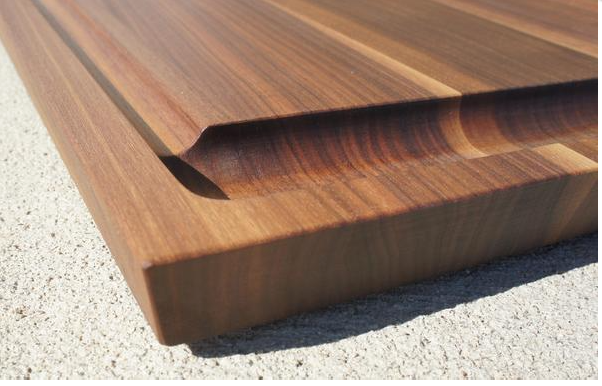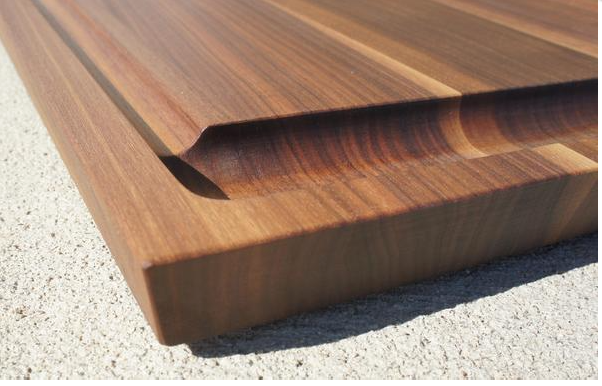 Large Gratitude Board w/juice gutter
Extra Large "Gratitude" cutting board with a groove cut into the surface to collect juices.
Measures 16" x 25" x 1 3/8"
To Take Care of your Gratitude Board:
The boards are finished with mineral oil and then a coat of beeswax. They should be cleaned with soap and water, but not allowed to sit in water or remain wet. They will always benefit from additional oil. Mineral oil can be purchased from any hardware store or pharmacy. Please do not use Olive oil or other cooking oils, as they can go rancid, Walnut Oil is the exception. Or you can purchase our Gratitude Board Conditioner which contains a mixture of Mineral Oil and Beeswax.
If you are ever dissatisfied with your "Gratitude Board," please return it for an exchange or to be repaired.
I will also recondition any well used boards or stained boards once for free, the best I can, making your "Gratitude Board" look new again!
You may experience movement in your board. It will expand and contract with changes in humidity. It may not always be perfectly flat, although the rubber feet should help with this. It is the natural property of the material and always reminds me that it was once part of a living thing, and is somehow still connected to that universal life energy. To minimize movement, keep the board dry the best you can!
Please feel free to email me with any questions.
Thank you,
Peter